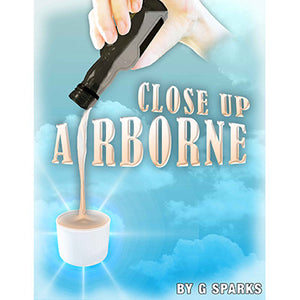 Airborne! Santa needs to stay healthy! Mrs. Claus sends his vitamins with him!
Regular price $20.00 $21.99 Sale
The video is a little silly, but you get the idea,  Use this trick if you are concerned about getting a cold, or if you want to talk about how one of the elves is always spilling things.  This is a great fun little trick that you can add some really funny stories to about the elves. This can be used for different stories depending on the audience. 
 Absorbo, "Have you seen the new, Absorbo Napkin."
Let me show you how Absorbent they are, filling the napkin with liquid.
Then open or crumple the Napkin and the Liquid is Completely Vanished.
Both effects are self contained with an Automatic Reset.
Our Magic 50ml Bottle does most of the work.