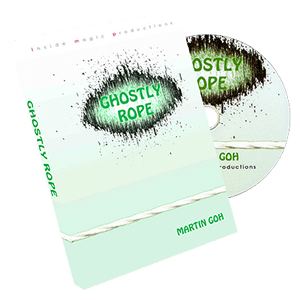 Ghostly Rope by Inside Magic Productions
Regular price $0.00 $30.99 Sale
A visually spectacular rope through microphone stand routine that can be performed anytime!
First, you take a piece of rope. Then you hold the rope visibly over the microphone stand and then magically, the rope goes through the microphone stand!
Finally, you can pass the rope to your spectator for examination!
In addition to the mail routine, Martin Goh also shares alternate handling and bonus moves in the DVD.
Features of the Ghostly Rope:
Easy to do
Rope can be examined BEFORE and AFTER the performance
Can be performed with short sleeves
Comes with detailed instructions on DVD
Instant Reset